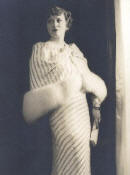 .
In November of 1923, Basil Rathbone met Ouida Bergere, a redhead with brown eyes. They began to date, and in 1926 they married. Basil declared, "Without her I would be nothing; with her I can be everything. Without her I would be miserable. With her I am the happiest man in the world. . . . Everything I have achieved – everything I may be today or hope for tomorrow – I owe my wife, Ouida."1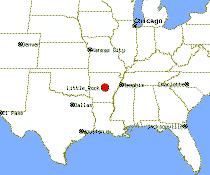 So who was this amazing woman? What do we know of her? According to the "official" biography below, her maiden name was Ouida DuGaze and she was born in Spain. She spent her childhood in Spain, France, and England, and emigrated to the U.S.A. at age eleven. It seems, however, that some of the official bio is fiction. According to census records, Ouida was born in Little Rock, Arkansas, on December 14, 1886—and her name was Eunie Branch.2 Her parents were Stephen and Ida Branch, both natives of Tennessee. Her only known sibling was a younger brother, Bernice.
In 1905, at nineteen years of age, Eunie (now calling herself Eula) married a man named R.H. Burgess. The 1910 census reported that 24-year-old Eula Burgess, an "actress," was living with her parents; her marital status is listed as "divorced." No information about her former husband, Mr. Burgess, is given. Time magazine reported that Ouida was born "Ida Berger."3 It is uncertain whether Ouida in fact used that name at some point, or whether Time got it wrong. One can't help but wonder how much of the "official" biography is actually true.

Early Career
Apparently, Ouida did indeed have a brief career as an actress. The Internet Movie Database (IMDb) lists two movie credits to Ouida Bergere. In addition to repeating the "official" story of where Ouida was born etc., IMDb lists a man named Louis Weadock as one of Ouida's husbands. Ouida's bio is here: http://www.imdb.com/name/nm0075160/bio
So why did Eunie Branch choose the name "Ouida" (pronounced wee-duh) as her professional name? Ouida was the pseudonym of Marie Louise de la Ramée, a British novelist (1839-1908). Eunie may have been a fan of this writer. But the name "Ouida" was also a popular name in the early twentieth century.4 She may simply have liked the name. It sounds French, so it goes well with her exotic fictional background.
Did Basil know that Ouida was born in Arkansas? In True Story magazine, Basil wrote "The girl I married was born in the United States—in Virginia."5 It's interesting that he didn't give the official story (born on a train to Madrid)! There is no evidence that he knew she was born with a different name, though it's reasonable to assume that a wife would tell her husband about her background.

Ouida abandoned her acting career after a throat infection caused her to lose her voice. She turned to screenwriting and wrote scenarios for silent films, several of which were produced or directed by George Fitzmaurice, whom she then married. She continued to work, and became the head of Paramount Studios scenario department.6
In addition to her writing career, Ouida worked as an agent for other actresses and actors to directors and producers. With one office in New York City, she expanded her service in 1917 and opened branch offices in London and Los Angeles. (See image of newspaper clipping to the right.) It's unknown how successful this agency was. By the time Ouida married Basil (1926) the agency no longer existed.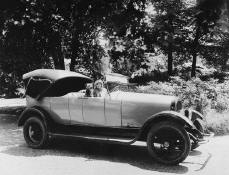 Ouida and a dog in a 1909 Marmon (1919)

How Basil Met Ouida
Basil and Ouida met in November 1923. It wasn't the first time that she had seen him, however. Ouida had seen Basil's performance in The Czarina in 1921, and promptly announced to her companion that she intended to marry that man! Nevermind that she was married to George Fitzmaurice! Two years later Basil's friend Clifton Webb invited him to a party at Ouida's house. In his autobiography, Basil wrote that he brought a girlfriend to the party, June.7 In True Story magazine, he didn't mention June, but wrote, "Having nothing better to do, I went with Clifton to the party."8 In an article about Rathbone, written in 1940, journalist Kirtley Baskette wrote that Basil and Ouida met at a Manhattan party. "Before the party was over they were in love. A few weeks later they were married."9 That's not how Basil told the story. He was introduced to Ouida at the party, but they didn't have an opportunity to talk. "To say that I fell in love with her that day would be stretching the truth. As a matter of fact, we said scarcely a dozen words to each other. But afterward I found myself remembering the sound of her voice and the way her lips curved when she smiled. I began to wonder if she had seen our play."10
Some time later, he went horseback riding, and Ouida was part of the group. "Ouida, I discovered, was an expert horsewoman, and she liked to ride fast. Soon the two of us had galloped far ahead of the rest of the crowd. . . . We talked of London, the English countryside, of places we both loved. . . . Gradually our talk took on that heady something that creeps into conversation when two people first begin to realize that they like each other and have mutual tastes and interests. . . . That was the beginning. After that we saw each other frequently. Sometimes we had dinner together. Sometimes we met after the theater, had supper somewhere and talked far into the night. We went to symphony concerts together, to art galleries. But no matter where we went, what we did, there never seemed to be quite enough time to say to each other all the things we had to say."11
In time they decided that they were meant for each other. Basil proposed to Ouida at the corner of Fifth Avenue and Fifty-fourth Street, while waiting for the traffic light to change. The article in True Story indicates that they fell in love gradually, over the course of many dinners and concerts. But in an interview for Movie Mirror Basil said that he knew he was in love at the end of that first day of horseback riding.12 His autobiography suggests the same thing. "I turned her to me, took her in my arms and kissed her. ... To myself I said, 'This is not the same ... it mustn't be ... There comes a time when it must be forever.'"13 Regardless of how quickly they fell in love, eventually they did decide to marry. But first they each needed to obtain a divorce.
| | |
| --- | --- |
| a love note from Basil | Ouida Bergere |
Basil wrote, "I knew that she was separated from her husband, but I did not know how she felt about divorce."14 It's a very strange comment, considering that Ouida had been divorced twice before (from Mr. Burgess and Mr. Weadock). Is it possible that Basil didn't know about Ouida's previous marriages?
On June 18, 1925, The New York Review reported, "Basil Rathbone, leading man for Elsie Ferguson at the Biltmore Theatre, has admitted his engagement to Ouida Bergere, former wife of George Fitzmaurice, the picture director. . . . Fitzmaurice was awarded a divorce from his wife here in December on the grounds of desertion." Basil also obtained a divorce from Marion Foreman, then he and Ouida proceeded with their wedding plans.

The Wedding
Basil and Ouida were married on April 18, 1926, in New York City. In his autobiography, Basil explains that because both he and Ouida were divorced, the priests of their respective faiths (Episcopal and Catholic) would not perform the wedding ceremony.15 It may have been equally difficult to find a church that would allow them to marry—or perhaps it was their choice not to have the ceremony in a church. In any case, Basil and Ouida tied the knot at the home of a friend, Joseph Thomas, with Father Hampden of the Dutch Reformed Church presiding. Movie Mirror reported:
[Basil's] best friend had kindly lent a luxurious Park Avenue apartment, and, high above the milling crowds, the magnificent, top-floor suite had been transformed into an exquisite setting. One room had been specially built into a little chapel, and before a flower-drenched altar, with acolytes swinging incense, Basil had exchanged rings with his bride. A chosen dozen had been invited for the ceremony proper, but afterwards three hundred distinguished guests had thronged the apartment for the gay reception.16
| | |
| --- | --- |
| Ouida and Basil on their wedding day, April 1926 | The Rathbones in 1927 |
| The New York Times report of the Rathbones' wedding | Basil, Moritz, and Ouida |
The newlyweds moved into an apartment in the Beekman mansion, No. 439 East Fifty-first street. In "Why I Am a Happy Man," an article for True Story magazine, Basil wrote about Ouida, "Before we were married she was outstandingly successful as a scenario writer. She gave up writing, because she believes that a woman's job is to create a home for her husband, and to put his interests ahead of her own."17 It's interesting that when Ouida married George Fitzmaurice, she did not give up writing. Apparently, at that time she did not believe a woman's job was to create a home for her husband. At least not for that husband.
Basil gives the impression that Ouida had plenty of money ("outstandingly successful") and a lucrative career that she gave up. In an interview for Photoplay, Basil noted that Paramount was paying Ouida thousands of dollars a week.18 And yet, just eight weeks after the wedding, Ouida filed for bankruptcy. She listed personal assets of $150 and liabilities of $9,399. The notice printed in the New York Times details the specific liabilities.

The New York Times report of Ouida's bankruptcy
The following observation is from The Baz (A Closer Look at the Second Mrs. Rathbone):

"[Ouida's] list of unpaid creditors is a little snapshot of life as she lived it. $291.60 to the Daimler car Co in Knightsbridge, London; $542.42 to the Piccadilly Hotel, London; $600 to Miss Jenny, Champs-Elysees, Paris; and amongst all that evidence of high flying – $138.09 to the New York Telephone Company. She was driving Daimler cars and running up huge hotel bills, and buying Paris couture – and she couldn't afford to pay her phone bill."

Perhaps if Ouida hadn't been so determined to give up her lucrative career to be a homemaker, she might have been able to pay her bills!
But Basil never mentions the bankruptcy nor Ouida's extravagant spending habits. Rather, he credits her with being practical. "When Ouida does anything she does it right."19
"If I've changed, " said Basil ... "and learned how to enjoy people and places and everything that goes on about us today, it's because of Ouida. She is so vital, so sophisticated in every sense of the word, that I couldn't lag behind. ... Her appreciation of fine music, of the theatre, of art was one of our first bonds. But it is her relish for exacting the most from every waking moment that enchants me, I suppose."20
"When I come home in the evening it is to a home that has been created about me and which I feel at once happy. My wife has a quality of relaxation and assurance about her which immediately restores me. She is small but colourful, dainty but strong. She always reminds me of a Goya painting. I draw new life from her."21
In Movie Mirror Benn Maddox wrote: "Ouida is one of those amazing women who are born to accomplish. She has all the feminine graces, intelligence, an undaunted driving force, and tireless vitality. She is cultured traveled, cosmopolitan in every respect. She has no petty vanities or jealousies. Her ideas aren't limited by ignorance. She has a warm heart; she is a good friend."22
Radio and Television Mirror reported: "One of the finest gifts his wife ever brought him, Basil believes, was the reunion with his son, Rodion. Rodion is the son of Basil's first wife, from whom he was separated in 1919. When Basil came to America, Rodion stayed with his mother in England, was raised there and educated as an engineer. The long years that separated them made him a stranger to Basil. Knowing that bringing them together again would mean much to her husband's happiness, Ouida, unknown to Basil, made friends with Rodion in England and made friends with him, too. It was entirely through her efforts that Basil and his son were brought together again in Hollywood."23 This is a lovely story, but at least one person who was close to Basil claims that the story was a lie, fabricated by Ouida. A follower of The Baz commented: "She had done everything she could to keep Basil from communicating with his son and only reluctantly agreed when he said he would go to the UK alone if she didn't want to go with him. ... Basil went to see his son whom he hadn't seen in a number of years and she went along and then told everyone she had fixed up a reunion. ... The "truth" to her was what she wanted herself and others to believe."24 If this is true, why did Basil agree to perpetuate the lie? Did he love Ouida so much that he was willing to lie for her? Perhaps he saw no harm in letting her have her fantasies.
| | |
| --- | --- |
| Basil and Ouida in 1935 | Ouida was unable to have a child of her own, so she and Basil adopted baby Cynthia in 1939 |
The Hollywood Hostess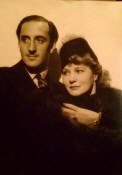 Ouida Rathbone was famous for her extravagant parties. Liberty magazine reported, "Mrs. Rathbone is the most successful party giver in Hollywood. Her hospitality had long been famous in her immediate circle before she achieved high visibility as a big-time deluxe model hostess. ... Her parties became the talk of the town, of the whole theatrical profession. ... Before meeting Ouida [Basil] loathed parties, especially Hollywood parties. Now he is a part of the greatest party-giving team west of the Mississippi, and liking it."25
In an interview, Basil said, "I'm an unsocial person. ... It's my wife who loves to entertain. She does all the work. She is a brilliant, amazingly versatile woman who abandoned her own career of writing when we married. Now, in parties, her executive, artistic and romantic talents get a chance for expression."26
Ouida herself said that Basil "loathes parties and really suffers when he has to attend them. It isn't that he dislikes people. But he loves to know them well. He adores conversation. If he meets people who interest him, he likes to talk to them at length, compare their viewpoints about innumerable subjects with him … a pleasure denied him at large parties."27
But in the same article she wrote the following: "We do not entertain often, but when we do, we aim for the perfect party. He planned with me for weeks for our Christmas party last year. He applauded my ideas for everything from decorations to hors d'oeuvres. The night of the party he didn't even wait for the doorbell to ring. He stood outside and greeted his guests at the gate!"28
Time magazine described Ouida's parties as "a fulmination of her blood, a bounding along the veins, which eventually detonates in something pyrotechnic, exotic, ingenious and rare."29
The following is a description of a party that Ouida gave in honor of classical pianist Arthur Rubinstein. Fifty-four guests attended:
On the mirrored surface of the largest of the many tables, as a centerpiece, stood a lucite grand piano and a couple of lucite violins! "From the piano," wrote one observer, "stemmed lilies of the valley, forget-me-nots. Scattered about were Dubonnet flowers. Place cards were one continuous scroll of silvery gray material inscribed with the names in Dubonnet lettering. Between the names ran the score of the Polonaise, also in Dubonnet . . . A vast Dubonnet rug covered the floor from end to end. Silver lamé flashed on the walls. Just below the ceiling ran a three-foot-wide frieze of cellophane, scored with the black notes of the Polonaise, which the Warsaw radio used to play at hourly intervals during the siege of the doomed city. Over the fireplace flamed a red cellophane banner inscribed with this sentiment: 'The world of music knows no boundaries.'"30

Hollywood columnist Ed Sullivan wrote the following about another one of Ouida's parties, given in the spring of 1939:
"Arc lights, clusters of them, outlined the huge brown circus tent, big enough for a Ringling Circus performance. ... Twin dance floors occupied the main part of the tented interior . . . The acres of tables started filling with formally dressed women and their escorts . . . Before the evening was over the caterers had served over eight hundred dinners."31
Yes, Ouida held some fantastic parties, and these gave her the reputation of being the Hollywood hostess.
When the United States entered World War II, Ouida became actively involved in supporting the war effort and raising funds. In 1943 she was the chairperson of the premiere committee of the United Nations War Relief.
According to Basil's autobiography and various magazine articles, Ouida's taste in music lent toward Stravinsky, Debussy and Scriabine. In art, she liked the impressionistic and mystical. She didn't indulge in any team sports, but enjoyed riding, swimming and walking. Ouida loved to dance and drive fast. She considered herself an authority on interior decorating, and decorated the rooms in her home. Ouida never learned to sew, but Basil learned how to sew in the army. She and Basil shared a love of dogs and reading.
| | |
| --- | --- |
| | |
| Basil, a avid golfer, tried to teach Ouida to golf, but she never took to it. | |
One would think that such a multi-talented woman as Ouida would be very popular, and have lots of people singing her praises. But research has failed to uncover anyone besides Basil who even admits to liking her. One person who knew Ouida commented on The Baz that:
She ruined him financially and that forced him to make those crappy movies to avoid penury And I mean penury. He used to have to borrow money off of his son in his last years just to pay bills. The same son his wife had tried to keep him from seeing for years. He was broke. ... He left an estate of almost no value after debts and taxes and he had broken himself working on appalling films for the last few years of his life. His grandchildren barely knew him. ... He was a very smart and talented and sensitive man whose life was still a mess of contradictions.

Basil worked appalling films to put food on the table and support his wife and daughter who was ill. There is a difference. He was forced to borrow in order to live when he couldn't get work. My father gave him money which he knew he would never get back and the loan was a pretense to help Basil's pride. ... Ouida was destitute after his death. No one resented the adopted daughter, but they resented Ouida because she closed the door on Basil's blood family.

The idea she "managed" his career is another bit of fiction. She didn't know how to manage a career, that woman couldn't manage a lemonade stall. All she did was interfere and embarrass him, but he let her pretend. The same way he let her spin all this other nonsense about being Spanish or Russian and all the rest of the crap. We were supposed to believe it but it was obvious lies. No one knew where she really came from or what part of what she said might be true. ... She was a person who was all about show and constantly reinvented herself and if she was challenged she would go batshit crazy and become a victim. ... She was always offending people. But Ouida never wanted Basil to leave Hollywood. He hated it there, but she never wanted to live anywhere else. And before they'd been there too long she had run up such debts he had to keep making movies just to pay them off.32
If Basil complained about Ouida's overspending or her lies, he did so privately. His autobiography and all interviews with Basil indicate that he worshipped her. As far as the public could tell, Basil and Ouida were happily married. And this supposedly happy union lasted until Basil's death in 1967. Basil's estate was around $10,000 or less. When that money was gone, Ouida had to borrow from friends. After daughter Cynthia passed away in 1969, Ouida lived alone. She died in 1974 at age 88.
Ouida's Partially-true Biography
The "official" version of Ouida's biography, as printed in California and the Californians, appears here:
Ouida Bergere, whose talent as an artist of the stage and the screen has brought to her much of distinction and gracious popularity, and whose career has been exceptional in many of its phases, in that she has traveled and lived in all parts of the civilized world, now centers her interests in her beautiful home at 628 Crescent Drive, Beverly Hills, Los Angeles County. In private life she is the wife of Basil Rathbone, and these two distinguished artists have made their California home known as a cultural center and as the scene of communal hospitality of the most gracious order.

Ouida Bergere, whose maiden name was Ouida DuGaze, made her advent into the world under exceptional circumstances, as she was born on a railroad train that was enroute to Madrid, Spain, her mother having at the time been on her way to visit the home of her husband's parents, in that city, and not having anticipated the appearance of a little daughter prior to her arrival at her destination. Ouida Bergere is a daughter of Stephen and Marion (Manners) DuGaze, the former of Spanish lineage and the latter of French and English ancestry. Miss Bergere passed the first four years of her life in the home of her paternal grandparents, in Madrid, her parents having in the meanwhile traveled extensively about the world. She was able to speak only the Spanish language when she was four years of age, and thus was not able to understand when her mother returned to Madrid and spoke to her in English. Between the ages of four and six years Miss Bergere lived with her parents in Paris, and then she was in England until she had attained the age of eleven years. She then came to the United States, and she has pronounced herself [p.492] a veritable commuter in voyaging back and forth between this country and England during the intervening years, though she now takes pride in being a full-fledged American citizen. Miss Bergere advanced her education by attending the Potter School at Bowling Green, Kentucky, the National Park Seminary in Washington, D. C., and Mrs. Mason's exclusive school on the Hudson River in New York State. After coming to this country she lived for a time in Connecticut, thereafter was in the home of an aunt in Virginia, and she had similar experience in New Orleans and at Little Rock, Arkansas, as well as in Kentucky.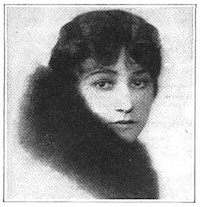 Miss Bergere became associated with the stage when she was but a girl. Winchell Smith, the well-known playwright, gave her a first opportunity to play a part, and her talent enabled her to make rapid progress, but an affliction came to her in the loss of her voice, so that she was compelled to abandon her stage career. Under these conditions she showed the versatility of her talent by turning her attention to literary pursuits. She thus wrote for the New York Herald and for various magazines, besides writing stories for motion-picture production. The silver-screen industry eventually enlisted her attention to such an extent that she learned virtually all things pertaining to the production of motion pictures and their business exploitation. She wrote and directed plays, designed costumes and stage settings, wrote titles, did the cutting of films, and appeared in leading roles. Thus she gained wide experience in the earlier period of modern motion-picture production, and she has won much success and distinction in connection with this great industry and art. She wrote most of the stories for the various films in which Elsie Ferguson was starred, many of the best for May Murray, including On With the Dance, in which Miss Murray registered her first great claim to stellar honors. Miss Bergere has written many stories also for Pola Negri, for Corinne Griffith and for others who have won stardom. She prepared in 1920 the screen version of Peter Ibbetson, in which Elsie Ferguson and Wallace Reid appeared. In this connection fate played for her a most gracious part, for it was in this connection that she met Basil Rathbone, who was playing lead in the stage production of this play, this casual meeting having ripened into a friendship that culminated in marriage, in 1926.
Among the Paramount pictures Miss Bergere prepared for Elsie Ferguson may be mentioned The Avalanche, Society Exile, and The Witness for the Defense. For May Murray she did Idols of Clay, On With the Dance, and The Right to Love, for Pola Negri she did Bella Donna; for Bert Lytle and Betty Compson she did To Have and To Hold; for Corinne Griffith she did Six Days; and for Fanny Ward she offered Common Clay, New York, and others. Her first husband, George Fitzmaurice, directed many of these plays. In 1929 a notable play written by Miss Bergere and successfully released through the medium of the screen was Suburbia Comes to Paradise. She has done pictures in England, France and Italy. In Rome she did the picture entitled The Eternal City, which enlisted the cooperative assistance of the Facisti and of the great Mussolini himself, the American ambassador in Rome having aided her in obtaining this cooperation. She photographed in this connection a scene in which Mussolini was depicted in the writing of a letter, and summoning a man to post it. She later asked the distinguished dictator if he really wrote the important letter and thus dispatched it, and he replied in the affirmative, he having acceded to her a most gracious assistance and having proved to be a man of great charm, as she still remembers with recurrent pleasure. Ten thousand of the Facisti appeared in the Coliseum scenes for The Eternal City. After her marriage to Basil Rathbone Miss Bergere gave up her picture work to assist him in his work and in the management of his business affairs, she having designed and executed [p.493] sets used in his various plays. The career of Basil Rathbone is made the subject of individual record on other pages of this publication. The home life of Mr. and Mrs. Rathbone is ideal in its varied relations and influences, her hobbies are birds and dogs, and her home has a splendid aviary that is one of its many attractions, another of its attractions being a wonderful outdoor swimming pool, much used by Mr. and Mrs. Rathbone and also brought into commission for plunge parties for their guests. Swimming and horseback riding form the chief diversions of Mr. and Mrs. Rathbone, and their delightful home, of English design, is the stage of many and lavish social events.
----------------------------------------------------------------------

Source: California and Californians, Vol. Three. Hunt, Rockwell D.,
ed. Chicago: Lewis Publishing, 1932.

----------------------------------------------------------------------

USGENWEB NOTICE:

In keeping with our policy of providing free Information on the Internet, data may be used by non-commercial entities, as long as this message remains on all copied material. These electronic pages may NOT be reproduced in any format for profit or for presentation by other persons or organizations.
Persons or organizations desiring to use this material for purposes other than stated above must obtain the written consent of the file contributor.

----------------------------------------------------------------------


Notes
1. Kirtley Baskette, "Love Life of a Villain," Photoplay magazine (August 1938), p. 15
2. source: http://thegreatbaz.wordpress.com/2012/12/07/a-closer-look-at-the-second-mrs-rathbone/ . Also see the Wikipedia article on Ouida Bergere.
3. "Folies Bergère," Time magazine (February 26, 1940)
4. "Think Baby Names," online at http://www.thinkbabynames.com/meaning/0/Ouida
5. Basil Rathbone, "Why I Am a Happy Man," True Story (July, 1940), p. 63
6. "Folies Bergère," Time magazine (February 26, 1940)
7. Basil Rathbone, In and Out of Character: An Autobiography (New York: Doubleday, hardcover, 1962), p. 53-54
8. "Why I Am a Happy Man," p. 63
9. Kirtley Baskette, "Marriage Brought Him Everything," Radio and Television Mirror (April, 1940), p. 16
10. "Why I Am a Happy Man," p. 63
11. "Why I Am a Happy Man," p. 64
12. Benn Maddox, "Six Months to Love," Movie Mirror (January 1938), p. 70
13 In and Out of Character, p. 57
14. "Why I Am a Happy Man," p. 64
15 In and Out of Character, p. 70
16. "Six Months to Love," p. 37
17. "Why I Am a Happy Man," p. 64
18. "Love Life of a Villain," p. 67
19. "Love Life of a Villain," p. 67
20. George Benjamin, "Buoyant Battler: Exposing Hollywood's #1 Sophisticate, Basil Rathbone," Modern Screen (December, 1937), p. 88.
21. "Love Life of a Villain," p. 67
22. "Six Months to Love," p. 70
23. "Marriage Brought Him Everything," p. 90
24. Reader's comments on The Baz:
http://thegreatbaz.wordpress.com/2012/07/26/the-best-candids-ever-ii/comment-page-1/#comment-349
http://thegreatbaz.wordpress.com/2012/07/26/the-best-candids-ever-ii/comment-page-1/#comment-314
25. Frederick L Collins, "Hollywood Hostess—Mrs. Basil Rathbone," Liberty (September 14, 1940), p. 15
26. Dickson Morley, "First Host of Hollywood," Picture Play (February, 1938)
27. Ouida Rathbone (as told to Grace Mack), "He's not a Villain at Home!" Screen Book Magazine (December 1936), p. 89
28. "He's not a Villain at Home!" p. 88
29. "Folies Bergère," Time magazine (February 26, 1940)
30. "Hollywood Hostess," p. 15
31. "Hollywood Hostess," p. 15
32. Reader's comments on The Baz:
http://thegreatbaz.wordpress.com/2012/09/02/biography-week-qa-with-robert-matzen/#comment-808
http://thegreatbaz.wordpress.com/2012/09/02/biography-week-qa-with-robert-matzen/comment-page-1/#comment-817
http://thegreatbaz.wordpress.com/2012/09/07/michael-druxman-answers-a-few-of-your-questions/comment-page-1/#comment-1021